An optoacoustic imaging platform for clinical research
MSOT - the next generation in medical imaging
Based on our proven CE-marked MSOT Acuity Echo system further non-CE-certified, customized MSOT Acuity Echo research systems are available upon request to match your clinical research needs in optoacoustic imaging.
iThera Medical has been providing optoacoustic systems for clinical research since 2014. Two product lines, the MSOT Acuity Echo and the RSOM Explorer C50 research system, enable researchers to perform a wide variety of clinical studies.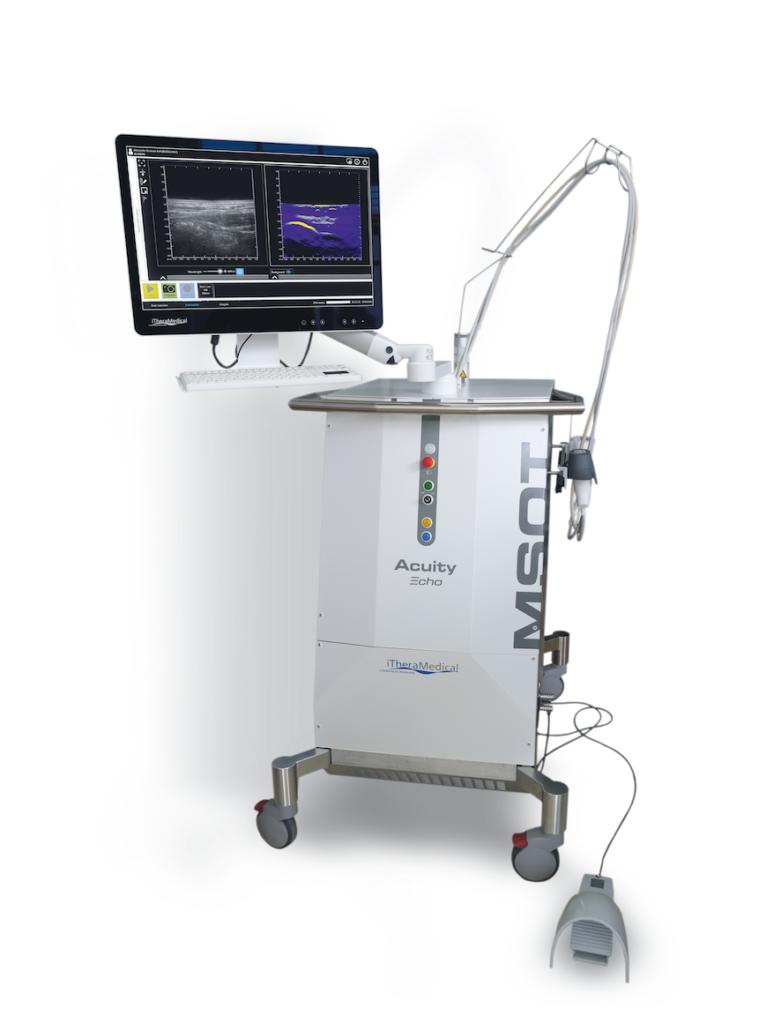 Real-time visualization of optical tissue contrast
Imaging is an essential tool for medical diagnosis. Various technologies have evolved over time, each one providing specific benefits – but also limitations. MSOT is a novel imaging technology. Besides its high spatiotemporal resolution and sensitivity for optical contrast, MSOT imaging comes at relatively low cost and does not expose the patient to health risks associated with radiation or contrast agents.
Detectors customized for different applications
Most clinical studies with the MSOT Acuity to date have used an arc-shaped 2D detector with 4 MHz center frequency. This detector can visualize optical contrast in a cross-sectional view.
System configurations available:
Type 1+ laser: 680-980 nm & 1064 nm, 25 Hz
Type 2 laser: 660-1300 nm, 25 Hz
Further research system options listed below are available for the MSOT Acuity Echo but are not covered by its CE mark.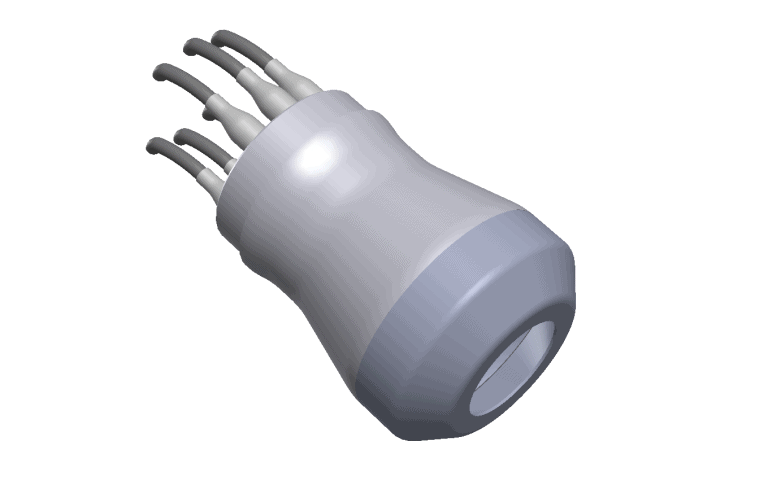 Some clinical studies with the MSOT Acuity have used the 3D detector to leverage its unique capability of acquiring volumetric images with a single laser pulse and displaying volumetric images in real time. Key research applications to date using this detector haven been in the areas of skin diseases, lymphatics and breast cancer.
Two systems to cover a wide scope of clinical research applications
Our Products enable researchers to perform a wide variety of clinical studies. Optoacoustic systems for clinical research since 2014.
All products on display are limited by Federal law to research or investigational use. IRB and FDA approval for research and clinical investigations may apply. Further device information is restricted to research professionals.